Have you
checked out the
OLA Wednesday Wave?
I've been playing the Wave for some time now. It's an evening of socializing with fellow sellers and buyers, and a chance to offer some

specials

, nab some

deals

, and motivate people to browse my store. Sounds pretty good, eh?
A weekly event, the Wednesday Wave is hosted by TheRoyalTreasures and Raggy-Lady, with back-up hosting provided by DraggonTagger. This week featured 26 participants. I've seen that number go as high
as 40 - 45 people, however, and the atmosphere is always welcoming, in hopes of attracting a larger crowd!
Perhaps th
is week, people were busy starting their summer activities... whatever the case, it was still a successful night. In total, there were 133 items either sold
, or bid on during the game.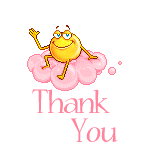 There's always a prize awarded to the participant who catches the
most waves, (ie; makes the most bids/buys). Each week one member donates the prize
. This was my week. I purchased a $25 Starbucks gift card, and was fortunate to have my local Starbucks donate a coffee mug as a bonus! Many thanks to the Starbucks on Central Ave in Highland Park, IL!
Our winner this week was Rodbusterscubadog, with 16 waves!
Spec
ial
mention goes to the_trove2, who ended the night with 43 bids/buys! WOW! Everyone should stop by this lady's store, because she's obviously putti
ng up some great stuff for sale. (And as a past customer, I can recommend her quality merchandise and great service!)
Personally
,
I'd like to see the Wednesday Wave grow to include 50+ participants each week. What fun, chatting and bargaining with that large a group! Many of the sellers offer discounts and freebies, but having a

special

is not mandatory to participate in the game. The only requirement for inclusion in the game is to make a purchase from one of the participating sellers in the game.
(You may make as many purchases as your wallet will allow, but one purchase fulfills your obligation!)

What do you need to shop for next week? Most Wednesdays we have sellers offering a wide range of prod
ucts, from soap and candles, to edible goodies and homemade crafts, to assorted advertising, packing and mailing supplies, and both new and vintage jewelry and collectibles. We'd love to have new members join us for this special evening of camaraderie and fun!

The Wednesday Wave info and sign-ups are located in the OLA Chat Foru
m, under the

Special Sales Events and Weekly Games

section. Hope to see you there!

Here's one item in my store that didn't get swooped up last night...
I think this gorgeous crackle glass cruet is from the Rainbow Glass Co. There is no sticker, but it was common practice years ago to remove the stickers from the bottom. It is the stopper that led me to Rainbow Glass, as this particular style was offered by their company. This cruet is in excellent vintage condition! I find no chips or breaks, and no evidence of any prior repairs. A beautiful collector piece. It is green... I'd call it an emerald green. Measures 6 1/2 inches tall, including the stopper. The cruet without the stopper is 4 1/2 inches tall. Total width is about 3 3/4 inches. Weighs 9 ounces.