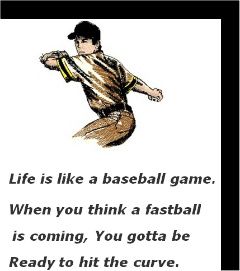 Anyone who spends some time around me finds out fast that I am a baseball fan. My
Chicago White Sox
are struggling, trying to stay alive in the final stages of the race to the playoffs, but if one takes the time to look, fine examples of
teamwork
are easy to find, in my favorite clubhouse, and on baseball fields around our country.
This graphic inspired me to think of all the
teams
I consider myself to be a part of. In my younger days, I played on a softball team, a volleyball team and even a bowling league, but those have all been abandoned for more serious adult team pursuits. Now there's the
family
, where I get to be a manager! That's followed closely by the
school
team, where parents, teachers and counselors work together for the benefit of our children. I am like the third base coach! Then there's my
work
team, where collaboration, dedication and compromise are a must, in order to accomplish productivity. In my full-time job, I'd consider myself a position player, handling routine tasks on a daily basis to further my team's success.
Finally, let's talk about an
online
team. My team is
OnlineAuction.com
. It doesn't really matter which site you call home... if you are selling on an alternative site, you're on a
team
. All those teams are working daily to promote their items, their sellers and their site, while trying to give that
other
online auction site some stiff competition.
Are you a team player?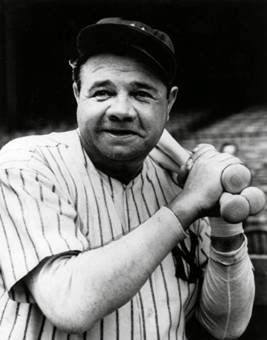 The way a team plays as a whole determines its success. You may have the greatest bunch of individual stars in the world, but if they don't play together, the club won't be worth a dime.
~ Babe Ruth
You can be a team player by doing any number of things.
You're wearing the uniform when you advertise your site in any way. Put a sticker on your car. Hand out business cards. Talk it up! Send out mailings.
It's like batting practice when you're out learning new ways to promote your store. Listen to a podcast. Attend a webinar. Read articles. Ask for help if you need it.
Listing items and managing categories puts you on the roster.

You're a slugger if you are developing techniques to use all the recommended SEO tips. Your home runs, (your sales), will continue to grow.

Share your knowledge. Help a fellow member. Teach tolerance by setting a good example. You're the new batting coach.
Be a scout! Place links to your store in every place you visit. Are you on Facebook? Twitter? Oodle? Are you on any forums? Do you comment on other people's blogs? Try it! It's a backlink!

Stay healthy, in mind, body and spirit. Our team doesn't want you on the DL!
It's corny, I know. But am I wrong? Defeating an online giant takes a
team
!
We are that team.
It is time to remind our team that every little thing you do makes a difference. The more you can do, the better! Every action of every member puts another building block in place.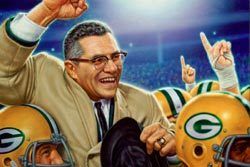 Individual commitment to a group effort, that is what makes a team work, a company work, a society work, a civilization work.
~ Vince Lombardi
I want all my readers to remember what owner Chris Fain said when he started advertising OnlineAuction.com. He said, "Come help me build the best online auction site!" I took that quite literally, and signed on ready to
build
a successful site. I never expected that it would happen overnight, and I am thoroughly enjoying the learning process with all of you. We're a pretty good team! While we're growing, the building process cannot stop... and right now we need our team to step up to the plate. What more can you do to be a better team player?
In closing, I want to share a webpage with all of you, my Sweet Taters. It's timely appearance in my inbox this morning was greatly appreciated. Just click on the potato!