Friendship is the only cement that will ever hold the world together.
~ Woodrow Wilson


Today's
OLA Tuesday Tidbit
is about
Friendship in the Online Marketplace
. Why should you get to know your fellow sellers & b
uyers? Because, often times, these are th
e very people who can provide you with advice, knowledge, support,
motivation, inspiration, challenges, & friendship.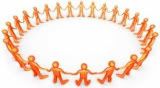 Socia
l ne
t
working is a hot topic right now. How many venues or forums are you a part of? Aside from OLA, I am a member at Twitter, Seller's Arena & Online Sellers United. B
y
far, OLA is my favorite, as I've been there the longest, & had the chance to more f
ully develop acquaintances there. (How did I ever manage at eBay for 9 years without social networking???) These relationships are all a work in progress, however, as new forum members are joining every day, & seasoned
members are socializing
more, providing oppo
rtunities to meet people I never would have met without my internet connection.
Some would argue the other sid
e of the coin... that you're here to do business, not to make friends with potential competitors. I disagree! There's enough onlin
e pie for everyone to have a slice, & by sharing our experiences, we can all learn from each other & grow both personally & professionally. And I'll tell you, I like h
aving
friends
all across the country!
One day, I'm going to wiggle my toes in Florida sand with CaptDonna. And
if I ever am fortunate enough to visit Washington State, I
want to see Curiocache & her mini horses. On the way, I just might stop by Oregon & surprise Ragmop! Or swing south and knock on Supergranny's door. The possibilities are endless! (And
if I didn't mention you, please don't feel slighted... you're on my list, too!) Oh, did you know that I almost got the chance to meet Draggontagger? A longtime friend had a car breakdown about 30 m
inutes from DT. She was so helpful, telling us all about the local amenities & offering assistance if we needed it. I was sorry that I didn't end up driving to rescue my friend in Iowa, & sorrier still that I missed ha
ving coffee with one of my online buddies!
I've been talking lately with another couple of fri
ends about gardens. Aesthetics48 has a lovely garden, & posts
photos and tips in her blog. Sunflowerranch
has also become one of my favorite bloggers, with her story-like posts. (It's no wonder that she's a book seller!) Do yourself a favor & get to know both of these ladies. They're OLA veterans, who are always ready to help with technical issues, trading advice & everyday chit-chat.
Stay social! And get to know your fellow members. You never know when you'll need 'em! (Or they may need you.)
In our garden talks, I was begging for advice on how to keep critters out of my garden. Aesthetics hit it right on the head with he
r reply, "

I just try to plant enough so they will share
with me

". So with her good advice & without further adieu, here are photos of my newest garden

friends

...LOL!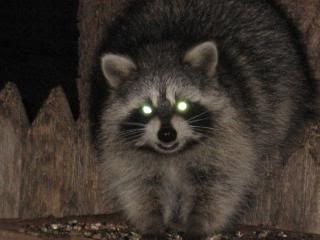 The Bandit


(Look, he's even smiling!)
Our evening
entertainer!

And the trouble-makers...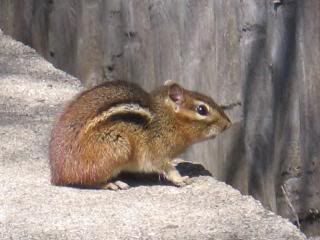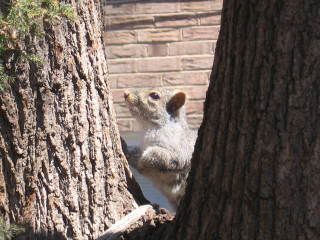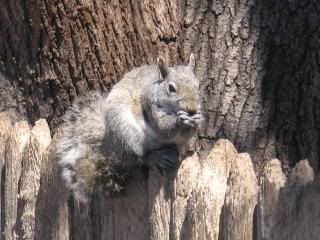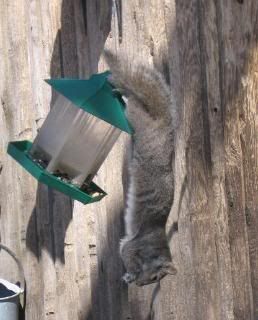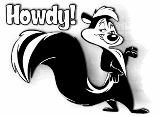 And the

Stinkers

, (the skunks), I am not hanging
around long enough to get a photo! LOL!
So make a new friend today, & be sure to stop by