In Parts 1 and 2 of
Interviewing Buyers and Sellers
, I spoke primarily to online
sellers
, asking thought provoking questions such as,
On how many venues do you offer product?
and
What's your favorite venue?


Hopefully, this started you thinking about your own options! Soon we'll discuss things like SEO and social networking, but first let's look at the results of my last poll regarding favorite venues.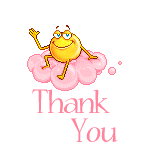 I must admit that I expected
OnlineAuction.com
to rank high, as I am already a member there and pray that I have a following of readers from that venue. I was not disappointed, as OLA took 3 votes!
Seller's Arena
followed with 2 votes, and the three venues which had single votes were
Atomic Mall
,
eBay
and "My Own Website".
Thank you all for participating!
Surprisingly, there were no votes for
Bonanzle
! I sure hope that means that their sellers were too busy packaging product for shipping! One thing I have learned about Bonanzle, that I really like, (and commend them for), is that they have a button to tweet your items, (on
Twitter
), while you are listing them.
BuyItSellIt
offers this also, and I think we'll see more and more venues adding this feature, don't you?
As for me, I've already made arrangements to have a new mall store at Seller's Arena. As soon as their testing is complete, and stores are available, Fleapirates Plunder will be expanding. It's rather exciting, and I am looking forward to managing 2 venues!

For this week's poll, I'd like to address the
buyers
! Your answers to my poll will lead us into our next discussion about SEO strategies. I am curious as to how everyone searches for products. Let's say you want to purchase a gift, and you know exactly what you want. For the example we will use an iPhone... that's a popular buy. (Not in MY field, but it should work for this purpose!) Where do you look first?
Thanks again, my readers! I hope you all had a safe, relaxing and enjoyable Memorial Day!
Look for me on Twitter, under the username
fleapirates
!