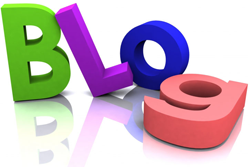 Keeping up with a blog is a lot of work. Countless hours are spent dreaming up concepts for the next post, researching topics, (hopefully) writing good content, avoiding spelling and grammar blunders, enhancing with images and video, and monitoring any feedback that you might receive. From an online seller's point of view, it may seem overwhelming. So the question-of-the-day is simply this.

Online Sellers: Should they be bloggers, too?
I've been debating this for the past week or two. Those of you who are familiar with my blog know that I spend time reading
other
blogs, from so-called experts in various fields that include SEO, Blogs, Social Networking, and the Antiques and Collectibles market. You've heard me mention, and quote, articles from one of my favorites,
ProBlogger
, but today I am going to ask you to consider reading and following one of my latest favorite bloggers,
BlogTyrant
. His writing style is refreshing... laid back and conversational, and he doesn't bombard you with paragraph after paragraph of tech-talk. I like that, because some of the other bloggers can easily get over my head with the language, the terms, or the instructions, and they simply lose me. BlogTyrant is different. You'll feel like you're chatting with him over coffee, in some quaint Australian cafe.
To be brutally honest, in his post
Why Blogging Is A Waste of Your Time
, BlogTyrant prompted me to question the validity, or necessity, of my own blog! This is good, however, as it stimulates a period of self-examination. Why am I blogging? Who am I affecting? Are there things a blogger like me, (or you), can do better? These are just a few of the questions that will both torment and embolden you. Should
online sellers
be
bloggers
? Thankfully,
my
answer is a resounding
yes
!
Online Sellers put the cart before the horse, in terms of the
blogosphere
. We opened our stores, stocked our shelves, rolled out the red carpet, and then realized that without SEO, we weren't going to see any traffic. So the quest began to find ways to develop those highly-desired backlinks and build our online presence, all the while enriching our knowledge of SEO.
Twitter
became an overnight hit.
Facebook
soon followed. Amid the social media revelation, many online sellers became bloggers, too. You know what?
It's working.

The backlinks you create, and the connections you make, are like
gold
in terms of SEO.
For professional bloggers, the focus must be to gain a following and earn money off of each post, whether that revenue comes from affiliate advertising, adsense, direct marketing of services and skills, or guest blogging. While an Online Seller could certainly do that, there are rewards, as well, for socially engaging your client-base, building a network, helping and sharing with your peers, and in-direct sales through product promotion.
What kind of blogger are you? My goal for
Fleapirates Plunder
is basically all of the above, without the challenges of professional blogging. I hope that somewhere in my posts you've found a solution to a problem, a spark of interest in a new technique, news of utmost importance, an item at
OnlineAuction
that you cannot live without, and perhaps a chuckle or two.


Fleapirates is here to stay.
The conversation, however, does not end there. I challenge you to read other articles from BlogTyrant. Start with
How To Blog Part 1
. In this post, he emphasizes the importance of owning your own domain and hosting your own blog. Do you feel that is necessary? If so, why? I'll be researching that, and writing about that, in my next post. Until then, keep blogging!
Yes, Online Sellers should be bloggers, too!